Supporting Grieving Children
---
Offers peer support groups so that no child, teen or family has to grieve alone. Bereavement support for families and children up to age 19 grieving the loss of a parent or sibling.
DFCI Bereavement Program
1210 Massachusetts Ave
Arlington MA 02476
---
Jeff's Place provides FREE grief support groups for families who have experienced a significant death loss. They serve children ages 3-18, along with their caregivers.
Jeff's Place
281 Pleasant Street
Framingham, MA 01701
Phone: 508-879-2800
Email: info@jeffsplacemetrowest.org
---
Rick's Place compassionately supports grieving children, teens and their families through facilitated peer activities, school-based programs and community outreach.
Rick's Place
85 Post Office Park Suite 8521
Wilbraham, MA 01095
---
Camp Erin Boston is a FREE weekend overnight camp for children and teens ages 6 through 17 who have experienced the death of someone close to them in their lifetime. This three day, two night experience is filled with traditional and fun camp activities combined with grief education and emotional support facilitated by grief professionals and trained, caring volunteers.
Camp Erin
526 Boston Post Rd
Wayland, MA 01778
(508) 309-5107
jwiles@mah.harvard.edu
---
HEARTplay offers services to children, teens, and young adults of all abilities who are coping with the illness or death of a loved one. Licensed Professionals work with individuals from age 3 through young adulthood to explore and express the feelings associated with grief and loss.
Jennifer Wiles, MA, LMHC, BC-DMT
526 Boston Post Road
Wayland, MA 01778
(508) 309-5107
jwiles@mah.harvard.edu
---
The traditional 3-day overnight camp program offers youth ages 7-17 a safe and fun environment at a rustic camp facility – campers connect with their peers and learn coping skills through age-appropriate activities and discussions.
Comfort Zone Camp
6606 West Broad Street
Suite 401
Richmond, VA 23230
Phone: (804) 377-3430
---
On Belay builds community among youth ages 8-18 who have or have had a family with cancer using adventure based programs that encourage participants to uncover their inner resilience.
On Belay Inc
PO Box 391
Newmarket, NH 03857
1-866-44-Belay (866-442-3529)
info@on-belay.org
---
Club STAR is for children and teens in kindergarten through senior year of high school and their parent/caregiver who are grieving the death of a parent or sibling.
Hillary D'Amato
CCLS
(617) 643-9276
mghclubstar@partners.org
---
The mission is to empower, support and connect girls and young women who have experienced the loss of their mothers.

empowerHER
137 Washington Street
Norwell, MA 02061
617.648.9559
info@empoweringher.org
---
The Bereavement Program at Boston Children's Hospital provides support and guidance to bereaved parents and family members following the death of a child.
Hale Family Center for Families
617-355-6279
bereavement.program@childrens.harvard.edu.
---

Children's Program groups meet bi-monthly and are led by a child life specialist. This program is geared toward children ages 4-18 years of age who have experienced the death of a family member, friend or pet. Also offered is Camp Stepping Stones. This one-day camp offers children traditional camp experiences with hands-on activities to help them express their feelings and remember loved ones.
---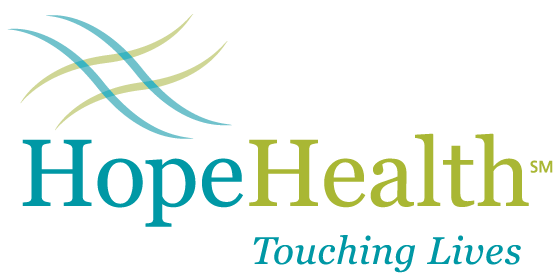 Offers children and teen support groups and a 2-day bereavement camp called Camp Braveheart which is open to the community. Offers individual grief support for those who had a loved one die on their hospice service.
---
The Garden: A Center for Grieving Children and Teens offers children and teens ages 5-18 years of age to remember someone close who has died (parent, sibling, grandparent, friend).
---
We are a bereavement and educational center for individuals and families who are grieving or facing other life challenges. Our mission is to help people cope with loss, support their healing, and nurture their physical and emotional well-being.
---
Palladium Hospice and Palliative Care sponsors Katherine's Camp for children grieving the death of a significant loved one in their life. This camp is free! A caring group of trained professionals and volunteers have come together to help children and families work through grief and loss.
10 Enterprise Boulevard, Suite 202,
Greenville, SC, 29615
(864) 679-3100
info@palladiumcare.com
---
Literary quotes about grief
"The darker the night, the brighter the stars. The deeper the grief, the closer is God!"

Fyodor Dostoevsky
"Grief does not change you, Hazel. It reveals you."

John Green
"Tears shed for another person are not a sign of weakness. They are a sign of a pure heart."

José N. Harris