Anna's Big Wish is featured on Undertaking: The Podcast
THE 2020 New York City Big Book Award –
Distinguished Favorite: Children's Religious Category
https://www.nycbigbookaward.com/2020distinguishedfavorites
I am truly honored to be invited as a speaker at the 3rd International Conference on Hospice Care & Palliative Care in London, United Kingdom. https://lnkd.in/dN9KvXe Due to the current global COVID-19 crisis, I have postponed this opportunity and plan to present the creation of Anna's Big Wish at the 2022 conference!
THE 2020 AMERICAN FICTION AWARDS –
Children's Religious Finalist
http://americanbookfest.com/americanfictionawards/2020afafullresults.html
Anna's Big Wish is the award-winning "Finalist" in the Children's Religious category of the 2020 American Fiction Awards!
Flight of Ideas with Tracy Harding
S1E19: Flight of Ideas with Tracy Harding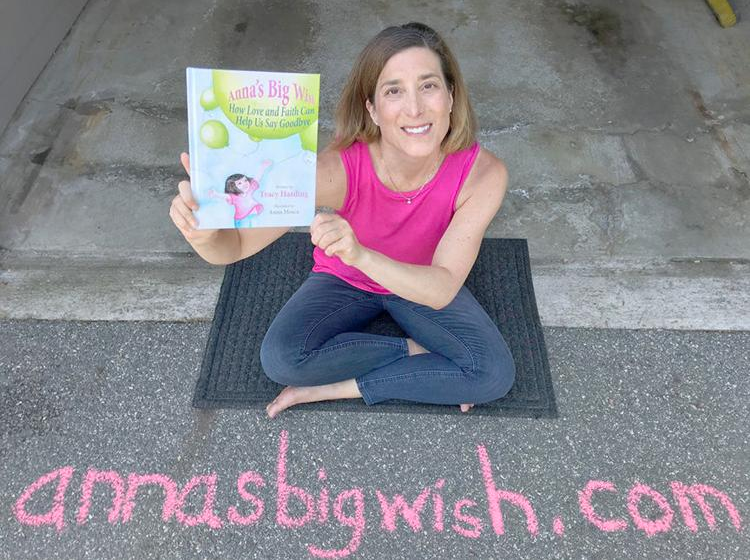 Anna's Big Wish is featured on WCVB Channel 5 Boston, MA!! Thank you Erika Tarantal!
https://www.wcvb.com/article/5-for-good-book-helps-children-cope-with-loss-raises-money-for-brigham-and-womens-hospital/33383843#
Anna's Big Wish is featured on WCTV! Check this out!
Where's Wilmington Episode 152
https://wilmington.vod.castus.tv/vod/?video=0533e162-9e2e-4591-99ef-39edfac0f3b7
Anna's Big Wish is traveling throughout the globe. Besides the USA, annasbigwish.com has had visits from Australia, France, Ireland, Germany, Netherlands, Sweden, Finland, Vietnam, India, Singapore, Turkey, China, Hong Kong SAR China, Myanmar, Pakistan, Jordan, Tunisia, Estonia, Puerto Rico, United Kingdom, Saudi Arabia, New Zealand, Bosnia & Herzegovina, Canada, Bangladesh, Nigeria, Russia, Egypt, Ecuador, Philippines, Jamaica, Belgium, Kenya, Greece, South Korea, Romania, Ukraine, Malaysia, Malta, U.S. Virgin Islands, Ghana, Brazil, and Italy!
Thank you for your support!
Anna (my beautiful niece), the main character in Anna's Big Wish, gets to see and read the book for the first time!
Author Tracy Harding, Editor Robert Astle (NYC, USA), and Illustrator Anna Mosca (Genoa, Italy) virtually meet for the first time since book launched!